Be EXTRAordinary for Jesus!
Join our Calvary Kidz Team!
We are always excited to have new motivated and loving individuals on our Calvary Kidz team. Did you know that 60 to 80 percent of children accept Jesus between the ages of 4 and 14? You get to minister to kids right in that window of time! The relationships that you form with the children will be an important part of their spiritual journey, and you get to join their parents in helping them down that road.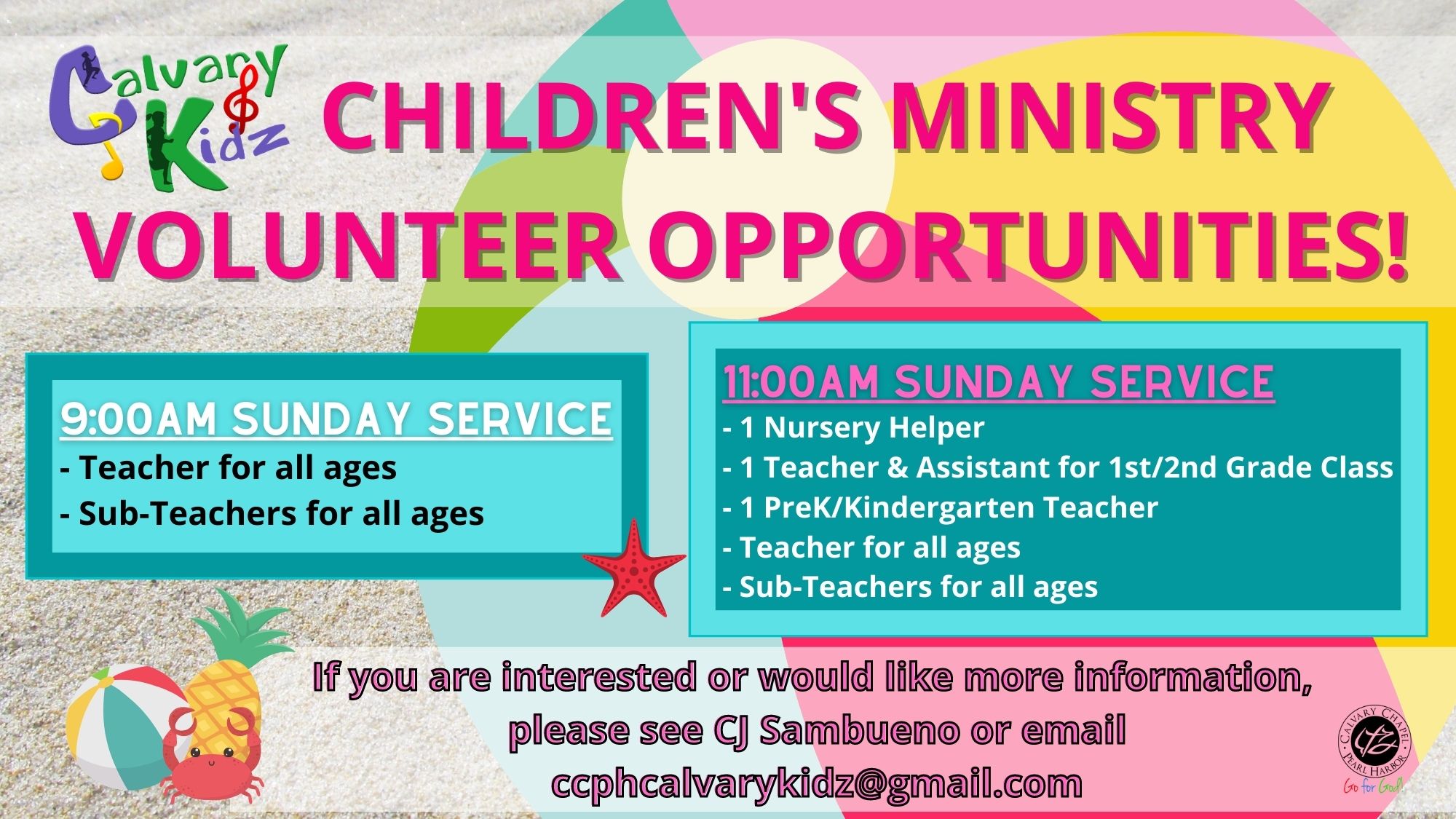 GETTING STARTED CHECKLIST:
-
Pray for your mission with children
- Complete MinistrySafe online training
- Complete and return Children's Ministry Application
- Schedule an interview with a Children's Ministry Staff Member
- Attend training (group training in the summer or one-on-one with a director)
- Copy of Photo ID
- Read the Handbook and return acknowledgment receipt
- Pray for the spiritual growth of children you will serve
- Read and sign statement of faith
If you are interested in volunteering, please download the below forms and submit them to the Church Office.
Volunteer Forms to Download
All documents turned in are kept strictly confidential.
If you have any questions or want more information on our Children's Ministry, contact CJ Sambueno at (808)678-3994, or email us at