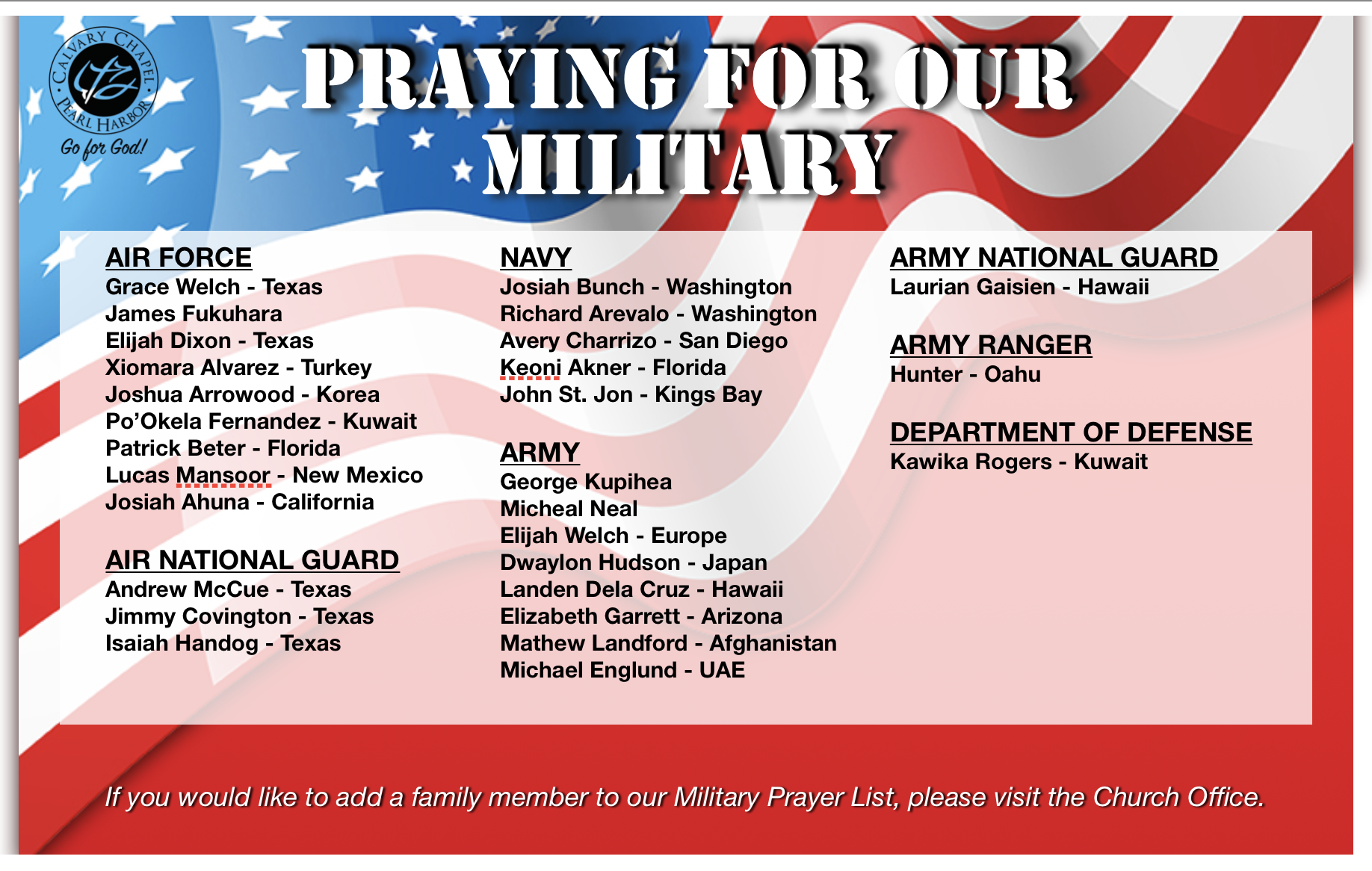 24-Hour Prayer Chain

The 24 Hour Prayer Chain is a ministry where those involved will be contacted to lift up and cycle specific prayer requests to the Lord throughout a 24 hour period (day and night). If you have a need for prayer, please call the church and give them your request to be placed on the 24 - Hour Prayer Chain. For more information or if you are interested in being a part of this ministry please call Pastor Bob at 678-3994.
Moms in Prayer

Moms in Prayer is a group of moms that meet to intercede for our children through prayer, and pray that our schools may be guided by biblical values and high moral standards.
Current Meeting times are as follows: (Meeting times can change, please call the church office to verify.)
Sunday 4:00 pm - Room 101

Wednesday 8:45 am - Viernes Homes
Thursday 4:30 pm - Room 203
Please call the church office at 678-3994 for more information.